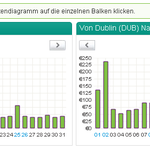 Dear @AerLingus, "könnte" is not the German word for the month of May. pic.twitter.com/BnH3xWcf
Der Räuber Hotzenplotz war meine erste Bücherliebe. Alle Bücher noch vor Einschulung verschlungen. Danke, Otfried Preußler.
Das ging schnell. Ticket ist weg. Danke, Twitter, ich mag dich.
Fürs Rückspiel FCB-Arsenal hätte ich eine Karte (Kat. 3) übrig. Bevorzugt an #tpmuc-Pappenheimer. Bei Interesse DM, bitte.