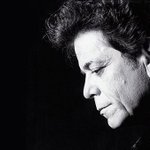 moogmusicinc "Satellite's gone, up to the skies…" Goodnight @LouReed. You will be greatly missed and fondly remembered. pic.twitter.com/hfxjgjzJZZ
Lou Reed. Verdammt. Einer seiner Songs lief im Standesamt auf unserer Hochzeit.
@sdinter 1. Dominik Graf
2. Dominik Graf
3. Dominik Graf
4. München
5. Überall beste Vorab-Rezensionen
Sieht so aus als wäre heute der eine Tag im Jahr, an dem ein sehenswerter TATORT läuft.